How Real-Time Performance Leaderboards Improve Sales Management
Problem:

Tracking sales performance, quotas in real time

Up-to-date performance leaderboards are essential tools for Sales Manager to effectively manage their sales operations and achieve their sales strategy and forecasts. Leaderboards make it easier to see if individual reps and their team are working toward hitting their quota. These visualizations also show which territories or business segments are top performers (or underperformers), offering insights into which accounts are the best to pursue.

These leadersboards should measure all key metrics and provide a snapshot of where you are today--and what needs to be addressed right now, before it is too late. Whether an individual account needs more attention or an individual rep needs coaching on a particulr aspect of their sales activities, leaderboards should convey this information easily and in real time. However, it can be a hassle to create the necessary reports yourself inside the Salesforce platform. That's why we built Sales Performance Intelligence, Account Performance Intelligence, and Territory & Segmentation Intelligence analytic packs for the Data Analysis Helper app.
Solution:

Pre-built reports save time, allow you to act quickly

Leaderboards of all types come ready to use out-of-the-box with Data Analysis Helper analytic packs. Without coding or creating custom reports, get real-time info at a glance on any goals you establish. Also, review metrics such as won/lost sales number of deals, amounts and percentages; average deal sizes; time spent selling; average close times; number of closed activities, tasks or cases; and number of events. You can display up to ten records at a time.

Comparing various sales metrics can bring forward important business questions for discussion, across reps and teams, territories and segments, and individual accounts. Maybe resources need to be shuffled or coached, or successful activities from other areas can be recreated elsewhere? Alternatively, it may help you identify gaps or narrow focus on your target audiences.

The best part about our Data Analysis Helper analytic packs is the fact that you can be alerted to problems before it's too late. You don't have to wait for the monthly, quarterly, or annual sales report meeting to realize there are problems. Get notified if it seems unlikely to meet sales goals, if win percentages fall below accepted rates, or average close times are increasing too much. This way you can have a plan of attack to correct the issue in real-time, instead of waiting until goals are missed.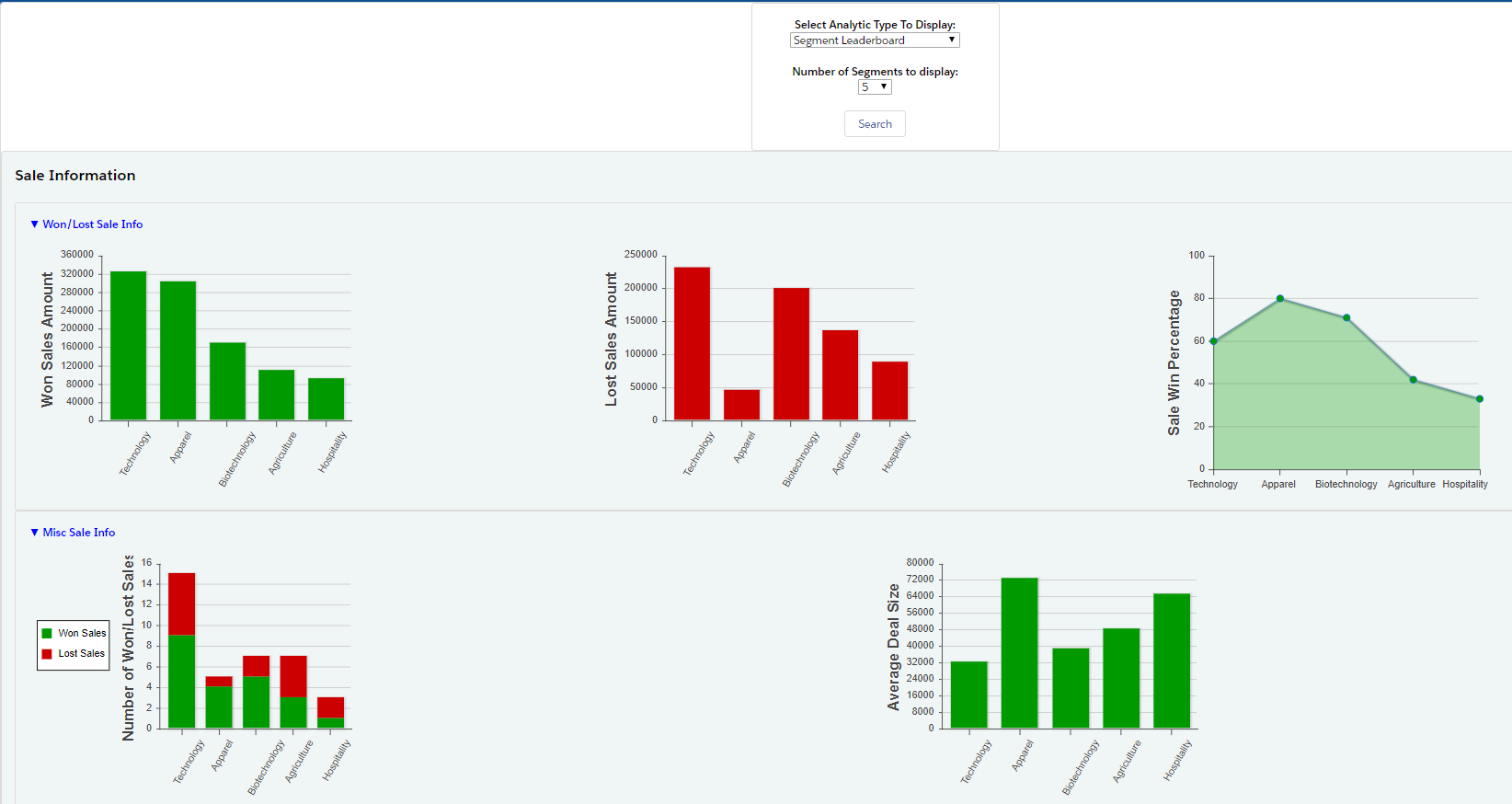 Want to see how Data Analysis Helper analytic packs can help your sales team?