Identifying Neglected Clients
Problem:

Preventing stale opportunities from becoming lost

Sales reps get busy. They may be working with a multitude of customers/prospects each in their own stage of their buying journey. To increase a rep's productivity, one convenient location is desired for them (and their manager) to track any opportunities that need follow up--before it is too late. In other situations, maybe an account or even an entire business segment/territory falls through the cracks by accident or through staff turnover. Sales teams need a system to notify them about neglected clients. That's why we built Sales Performance Intelligence, Account Performance Intelligence, and Territory & Segmentation Intelligence analytic packs for the Data Analysis Helper app.
Solution:

Convenient lists & alerts that prompt quick action

All of the Data Analysis Helper premium add-on packs provide a list of stale Opportunities. This list of neglected clients can be found across a number of sales dimensions--on each rep's performance record, on each account's record, or within different territories and segments.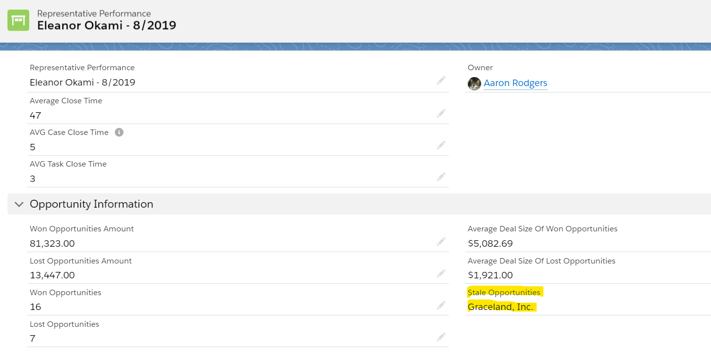 But we know every company is different. That's why we let you create the rules of what a "stale" opportunity is. Maybe you have long sales cycles that take months, and dropping communication from time to time is common. Or maybe you have quick deals that need momentum. The predefined filters can easily be customized to fit your business needs.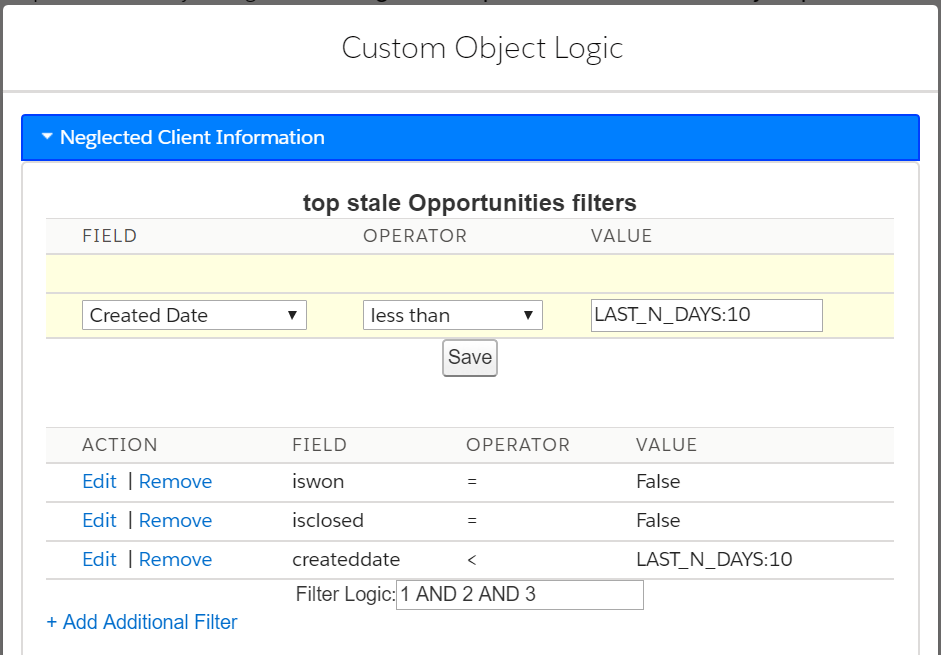 Showing neglected clients is useful for sales reps, but Data Analysis Helper analytic packs can assist sales managers as well. You can set up custom alerts if one of your salespeople (or business segments or individual accounts) has a higher percentage of neglected clients than the team average. This way you can assist sales team members when they need it, instead of waiting until quotas are missed.
Want to see how Data Analysis Helper analytic packs can help your sales team?