Problem:
Reports in Salesforce are fantastic for all stakeholders to have an awareness of organization and representative win rates. Yet, reliable and actionable data that can drive processes, or trigger notifications for action is a bit more difficult to implement. That's where Data Analysis Helper packs can help.
With further details on win rates, sales managers can have better insights on who needs more training or coaching. Getting a lot of wins may not be worth it if the sales methods are costing too many lost deals along the way. Some sales reps may be able to hit quotas by closing deals with large dollar amounts, but ignore a majority of opportunities by doing so.
Solution:
Sales Performance Intelligence (SPI) comes with predefined fields that calculate sales win rates at the organization and sales rep level. Territory and Segmentation Performance (TSI) shows the win rate for entire territories or segments. The dashboard graphs break down wins and losses both by number of deals, as well as deal amounts. Both are important, and paint a more accurate picture than basic figures on revenue.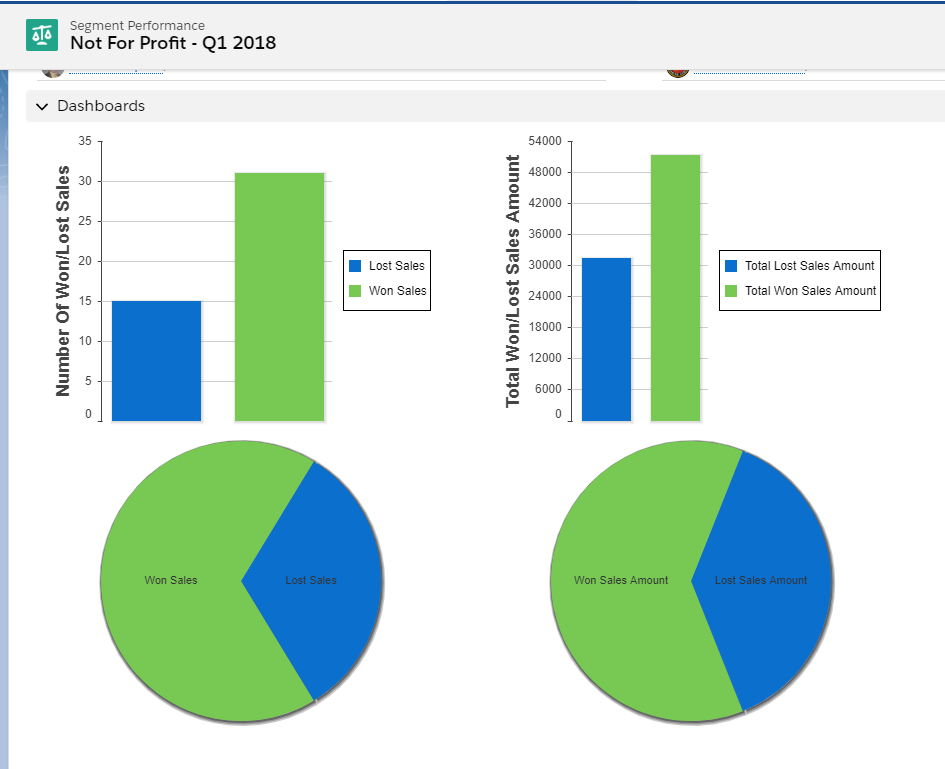 You can easily define the time frame, customize the filters of what is considered a won or lost opportunity, and set up notifications to suit your business needs. This way sales managers know if someone is falling off track right away, instead of waiting until the end of the month to look at reports.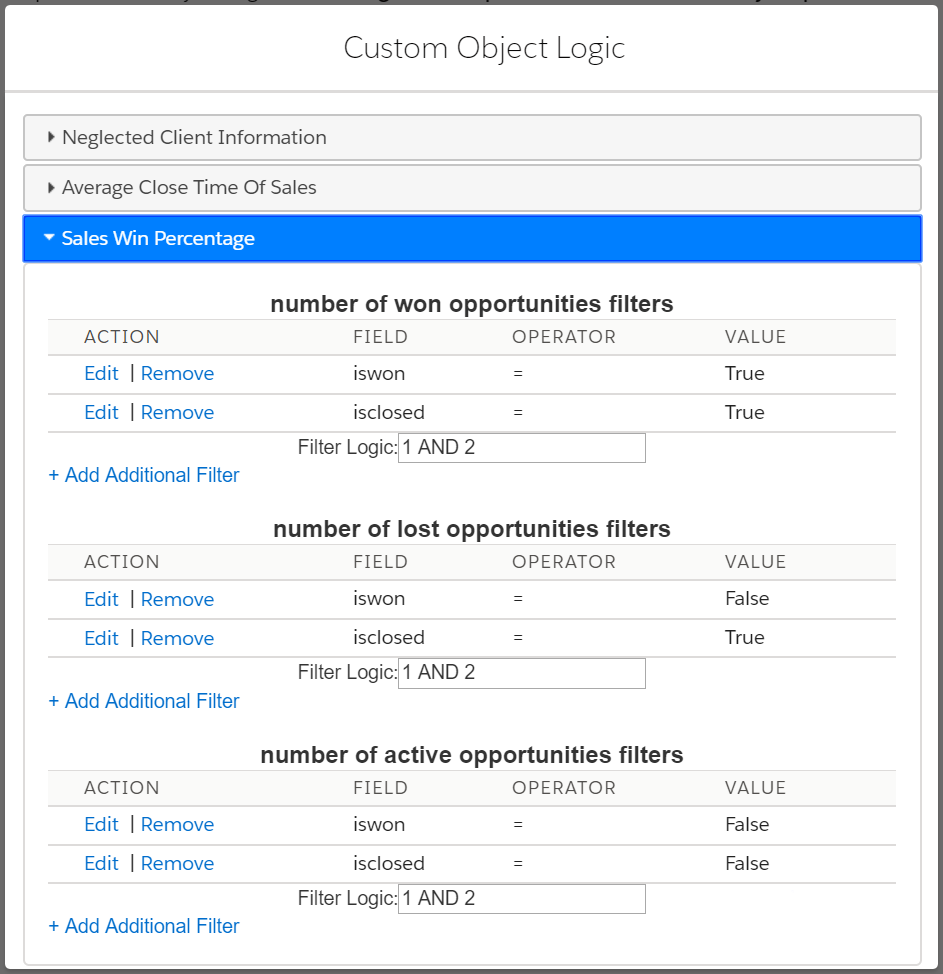 Want to see how Data Analysis Helper packs can help your sales and services teams?