Problem:
When sales representatives send a quote to a prospect, they are effectively asking for the sale. If the quote accurately reflects the prospects' needs, then it should have a high probability of being accepted by the customer. The more attempts it takes to get the quote right, the longer the deal cycle is and the less likely the business will be won. Identifying and acting on trends regarding quote acceptance/denial rates will help sales managers coach their teams to increase win rates and decrease close times. However, it can be difficult to create this reporting inside of Salesforce.
Solution:
Sales Performance Intelligence (SPI) has pre-built quote acceptance/denial analytics that can easily be customized to accommodate your unique business requirements. The data can be shown for the organization or individual rep level. Considering quotes are usually the final step before a purchase, it's better to catch a problem at this stage, rather than have lost deals pile up. Plus, keeping track of quote statuses will let you see if your team is on track to hit quotas, and helps you forecast future revenues.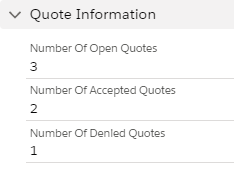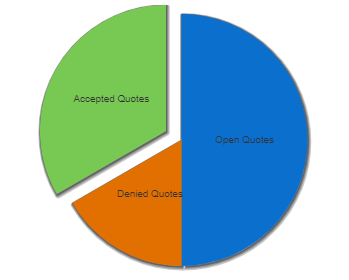 Managers can even set up custom email notifications for when a sales rep has a high amount of denied quotes. This way they can step in and take care of the issue right away. If there is a high amount of denied quotes, it may be because prospects are surprised with sticker shock. Sales reps may need to discuss pricing before getting to the quoting stage so clients have an idea beforehand. You might also uncover issues if quotes are open for extended periods of time.