Problem:
Sales teams are always striving to hit their quotas and keep new business deals closing. However, identifying data for won and lost opportunities for monthly, quarterly, or yearly reporting is difficult to create inside of Salesforce. These are important analytics to track over time as they can let you identify issues, either with individuals that need more coaching, or perhaps find seasonal highs and lows to prepare for. And without this knowledge, making preemptive decisions or changes ahead of a monthly report would be nearly impossible. That's why we've created Data Analysis Helper.
Solution:
Data Analysis Helper has multiple packs to help break down sales data in ways that best suit your company. Sales Performance Intelligence (SPI) has pre-packaged analytics on win and loss rates for individual sales reps, or for the entire organization. Territory and Segmentation Intelligence (TSI) shows sales information based on different territories, or for different segments like industries.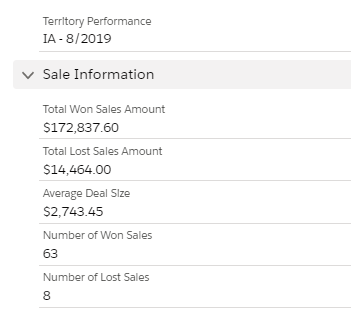 You can easily customize any of the packages won/lost sales analytics with logic that reflects your business model. Plus, you can use the results in workflow for your business process to increase management's ability to identify and act on coaching opportunities. Managers can even set up email notifications if the number or dollar amount of sales lost is unacceptably high. This way, they can correct the issue right away before the next report comes out.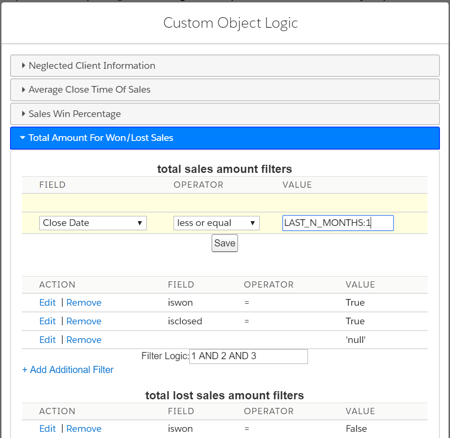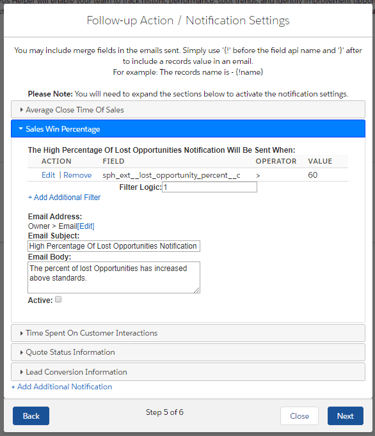 Want to see how Data Analysis Helper can assist your sales and services teams?