Using Account Health Status to Boost Sales Conversions and Customer Retention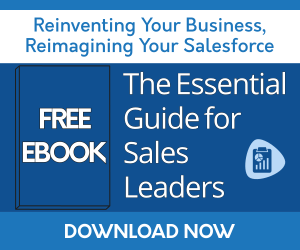 Sales leaders and customer success professionals continue to face new challenges in a pandemic-affected business environment. Prospects and customers are no longer easily found in their business offices, as lockdowns and remote working make direct communication more difficult. In many industries, engagement and conversion rates for sales have plummeted, constricting the pipeline for new customers. Meanwhile, as customer expectations evolve, the definition of customer success is being redefined.
In today's New Normal, businesses must be nimble and ready to face realities that didn't exist just a year ago. Previously, we've discussed "5 Ways to Intelligently Manage Sales Performance," to boost pipeline results for reps and teams as well as business territories and segments. We stressed a return to certain fundamentals to get the insights needed. (And we developed the Salesforce app, Data Analysis Helper—Intelligence for High Performing Sales & Service.)
Properly balancing investments between new business development and customer retention is nothing new. Still, given the (hopefully temporary) dwindling engagement and conversion rates for sales activities, a greater pivot to customer retention and account health status may be strategically advantageous—to address the short-term situation as well as to build a foundation for future growth.
Retention Growth Is Exponential
Obviously, this isn't an either / or situation; businesses need to manage both new business pipeline and retention growth. There will be some customer turnover, and new customers are needed to replace them and spur year-over-year expansion. But sometimes it is human nature to overlook what you have in favor of something new.
In response, over the last decade, enterprises of every kind have invested in formal customer success and loyalty/affinity programs. The reasons are numerous. They work.
It is much easier to sell to an existing customer who already knows your business than it is to acquire and convert a new customer. The reduced effort means higher margins on those sales. In addition, retained customers can be put on a plan with a goal for ever-increasing sales and revenue over time.
Bottom line: Acquiring a new customer can be 5-25 times more expensive than keeping an existing one, and every 5% increase in retention rates increases profits by 25%-95%.
Measuring Account Health Status
For prospects and customers alike, it is important to set and track goals. Then these measurements can be translated into valuable metrics, for example, account health status:
Sales professionals have a finite time to meet quotas—they need to know where to prioritize their efforts to maximize the pipeline and conversions. Real-time tools that provide the right sales metrics and insights increase efficiencies, uncover coaching needs, identify the health status of at-risk accounts, reengage neglected leads / territories / segments, and boost upsell / cross-sell efforts.
Service and support teams need to improve retention—and this requires a year-round effort, not just at renewal time. In reality, by the time a customer actually moves on, the triggering event was likely months earlier. It can be hard to recognize at-risk accounts in real-time without the right tools providing account health status. Then, if problems are addressed early enough,

churn

can be prevented.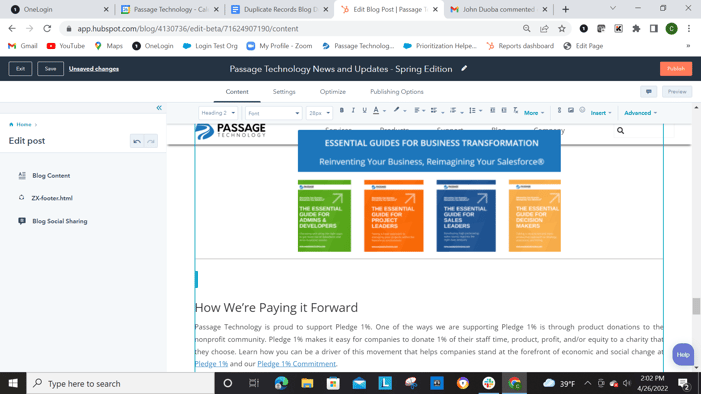 Turning Data to Actionable Information
So real-time analytics and insights are important for boosting organizational performance and growth, which leads to a healthy pipeline as well as a satisfied and retained customer base. (Yes, this is not a particularly piercing insight.) But the true key for unlocking these outcomes is easy access to this actionable information.
Businesses are swimming in data. Turning it into information is only the first step. Then insights need to be derived and presented in real-time, highlighted by notifications and alerts, and displayed in useful dashboards. This is where an app like Data Analysis Helper can make a difference throughout an organization.
Out of the box, it translates Salesforce data into actionable insights, metrics, and pre-made charts / dashboards / leaderboards for sales and service—without the need for IT teams or admins to configure it. Or through clicks not code, businesses can easily configure the app to the unique needs of their organization and its customers.
Ultimately, Data Analysis Helper is a growth solution that can help address today's sales engagement and conversion challenges as well as tomorrow's retention opportunities.
New for 2021: Data Analysis Helper has released a new analytic pack, Account Performance Intelligence. This third pack joins the lineup with Sales Performance Intelligence and Territory & Segmentation Intelligence, expanding and enhancing the app's functionality. In addition, new goal setting and tracking features have been added to all three packs.
Free versions of each pack are available upon Installation of Data Analysis Helper at the Salesforce AppExchange, with premium versions also available for Purchase or a 14-day Free Trial. Or you can learn more when you Sign up for a Personal One-on-One Demo today!