Accelerate Your Salesforce Org with Helper Suite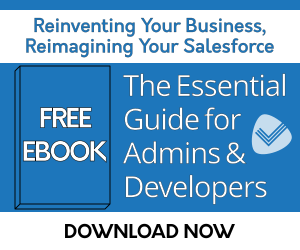 Stop Coding and Focus on Growing Your Partner Program
Passage Technology's Helper Suite apps allow you to stop coding where you don't have to, so you can focus on the key goals for your partner program. The Helper Suite is an accelerator for sales operations and Salesforce Admins/power users, business analysts, and developers. The toolkit includes Rollup Helper, Lookup Helper, Prioritization Helper, and Storage Helper.
The Salesforce Partner Program enables partners to build and develop successful businesses while delivering customer success. Passage Technology's apps and services can help independent software vendors (Salesforce ISVs) and consulting partners / systems integrators (Salesforce SIs) develop their businesses by leveraging innovative tools like the Helper Suite apps.
For example, with the Helper Suite, you can rollup the amount of deals or revenue a partner has sent your way and use Lookup Helper to relate information based on geography or company size. Next, you can use Prioritization Helper to determine partners tiered membership statuses.
1. Rollup the Amount of Deals or Revenue from a Partner
Rollup Helper provides real-time, actionable data for your business process. Results can be used in workflow rules, validation rules, or formula fields. Plus, you can rollup using a master-detail or lookup relationship, which includes rollup data types for all field types.
Rollup Helper can help you build deal or revenue reports for business that partners have sent your way, and then you can use Lookup Helper to relate this information.
For example, SquadLocker was updating their account records with revenue metrics from their Financial/ERP system (MS Dynamics GP) to keep their sales team up-to-date with their accounts and revenue activity. Standard Salesforce didn't allow for more complex formulas, so Rollup Helper was critical to accomplishing the transparency they wanted to offer their SFDC users without the complexity of accessing or interpreting financial system data. Rollup Helper transformed SquadLocker's data into actionable information for their sales team.
SquadLocker also had a custom new Object (Sales Line), which they had challenges with associating quickly and efficiently with their current account Object. Since Lookup Helper works with standard and custom Objects, it allows SquadLocker to display related records in Salesforce. SquadLocker's sales team no longer needs to request reports, and they are informed and able to prioritize their workload more efficiently with data on-demand.
2. Use Lookup Helper Group Partners Based on Geography or Company Size
By letting Lookup Helper relate all of your important information, your users will be able to easily find and then rollup relevant information. You can auto-populate lookups using record matching rules, group data by time period or geography, and Lookup Helper works with standard and custom Objects. For example, rollup all direct revenue by geography and then separately rollup all indirect revenue from partners by geography. See which geographies yield the most revenues and break this revenue down based on your sales org structure (direct vs channel sales / partner sales / indirect sales).
3. Use Prioritization Helper to Determine Tiered Membership Status for Partners
Prioritization Helper's Value Scoring allows you to prioritize records in any Object in Salesforce without coding by adding or subtracting points for meeting certain conditions.
Value Scoring is the more popular choice for "scoring" across multiple software applications. Its score is based on one or multiple conditional statements that add or subtract points. Each statement can only take one field into consideration at a time. Any conditions that are met at the same time will have their points added together to get a final score.
The image below shows how you can select an Object to prioritize.
Conditions are easy to add, subtract, or edit as your prioritization rules change. Since it's not necessary to create a condition for each field, you can focus on the values that are most important to you.
Use Prioritization Helper to objectively select the best software for your client or your internal use.

Ready to save time and money? Learn more about Passage Technology's Helper Suite apps, so you can stop coding and start growing your partner program.