How to Get Employees to Keep Track of Time, and Why It's Useful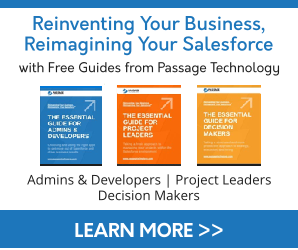 Why time tracking is Useful
Before, workers would clock in and out with physical time sheets to prove they had come in to work that day, and for how many hours. There are now digital versions of time cards, which is great for a more remote workforce, but it doesn't show how that time was spent. There's a lot more value companies could be getting out of time tracking including:
Help with billing
There are many professions that bill by the hour - such as software development, lawyers, contractors, just to name a few. Obviously you need to keep track of your hours so that you know how much to bill, but it can also keep track of quoted vs actual hours on a project.
More accurate quoting in the future
Similar to above, once you see the differences between quotes and actual hours, you can fine tune your quoting abilities for future projects. You'll understand the items that are more complex than you initially thought. This way you don't disappoint customers by asking them to pay more than originally agreed upon.
Assign resources based on availability
When you can clearly see the hours worked on each project, you can identify who has extra hours, which projects/tasks are behind schedule, and if you need to hire more people. If specific tasks or projects are assigned based on skills, you may be able to see if you have a skills gap and need to train others.
Improve how you work
We often times get swept away by daily tasks that aren't important to our job, and don't help the bottom line (like responding to emails). Keeping track of where your time is spent can help you see what little tasks get in the way of prioritized work. It can also identify the need to improve workflows, approval processes, or other business processes if you can't complete a task because you're always waiting on others.
Minimize multi-tasking
If you know you need to document how long tasks and projects take, you are more likely to devote your full focus to a single item, rather than trying to multi-task. This will make you more efficient and probably help you finish faster than if you try working on multiple things at once.
How to implement time tracking
Employees may forget to fill in time logs at the end of the day, or ironically they may not want to do it because it takes up too much of their time to document. So how do you get them to keep track of their hours? The easiest way is to have the time tracking built in to where they work. If your company relies on Salesforce, then it makes sense for your employees to track their time within Salesforce.
Unfortunately, there is no out-of-the-box time tracking solution in Salesforce. If your time tracking needs are basic, you may be able to build your own solution. You can create custom fields on the Task Object that would feed into reports, such as number fields asking for hours this day/week/month. Or you can take advantage of the activities related to an account.
Solutions on the AppExchange
AppExchange apps are a great option because they integrate with Salesforce. Many project management solutions come with time tracking abilities, and there are even some apps that are designed specifically for time punching. We have a project management app called Milestones PM+. You can create projects, milestones, and tasks, and have resources assigned to each. It's easy to have a user keep track of time for each task with a time entry grid. Plus, you can even see resource availability, or assign tasks based on skills.
Want to try it out for yourself? You can sign up for a free trial of Milestones PM+ premium edition.