Point. Click. Rollup.
Rollups are a breeze to create with our intuitive user interface. After they are created, rollups may be run on a schedule or in real-time as your source records get updated. We've engineered Rollup Helper to overcome several limitations with how developers would normally aggregate Salesforce® data.
Actionable, Real-Time Data with Clicks, Not Code
Stop coding where you don't have to! Rollup Helper is the tool you need to rollup millions of records and any information in Salesforce.
More Productivity for Your Users
Spend less time tracking down data and creating unnecessary reports. Focus on your organization's key goals!
Get More out of Salesforce
Implement enhanced reporting, workflow, and decision making solutions that depend on rollups much faster than ever before.
Easy UX for the creation, monitoring, and deployment of rollups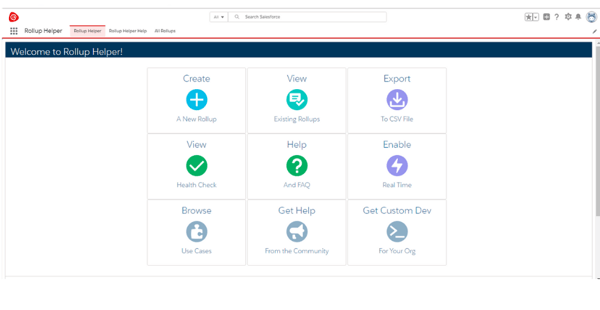 Fulfills many rollup needs
Count tasks and eventsCalculate sales rep win rateRollup privacy preference to ContactView campaign information on an account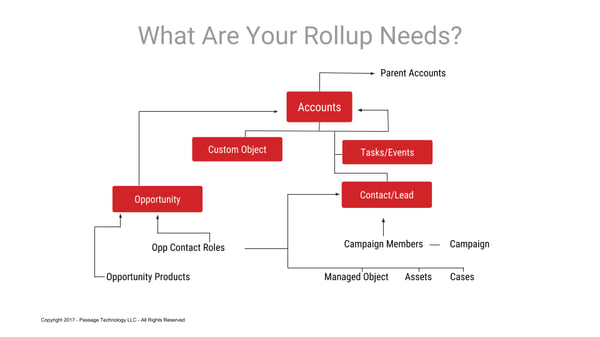 Rollup Helper Free Edition features
100% Salesforce-native and integration with existing configurations
3 rollups running in real-time, scheduled, or manually.
Supports over 20 data types
Custom filters without SOQL including over 30 pre-built date filters
Export rollups to move to new environments or save as backups
Handles large data volumes