Milestones PM+ Helps with Onboarding Success for Remote Employees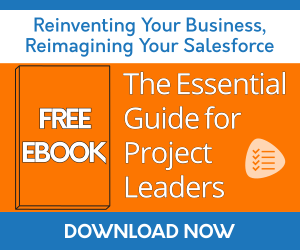 Making the Transition From Suits to Sweats
This year has been full of changes and challenges as many people transitioned from working in an office to working from home to help prevent the spread of COVID-19.
How dramatic has the shift from onsite to remote work been? A Stanford news article about the new working from home economy reports, "We see an incredible 42 percent of the U.S. labor force now working from home full-time. So, by sheer numbers, the U.S. is a working-from-home economy. Almost twice as many employees are working from home as at work."
This new way of working has even impacted fashion. Old Navy offered 55% more activewear during the third quarter of 2020, contributing to a 15% increase in overall sales.
Companies have also been adding new employees during this time. A recent Society for Human Resource Management (SHRM) survey found that 14% of companies have hired more employees in response to COVID-19, which has created an increased need for remote employee onboarding resources and tools.
At Passage Technology, we've been a 100% remote company since our inception in 2008. We understand that new employee onboarding is a key step in engagement. In fact, research shows that approximately 69% of employees will stay with a company longer if their onboarding experience is positive. However, some organizations can face challenges with remote onboarding.
"Many challenges of virtual onboarding stem from introducing candidates to the company's culture. With that in mind, it is critical to create an outline for the employees during their first few weeks on the job; that way, they feel ingrained in the company's mission right away," explains Karrien Francis, who is the Chief Human Resources Officer (CHRO) at City Harvest, New York City's largest food rescue organization. (1)
Creating a Remote Friendly Culture and Fostering Engagement
In addition to an onboarding plan, it can be helpful to provide new employees with welcome packs, check in with them, and give them collaborative learning opportunities.
To ensure new hires have a positive onboarding experience and keep them engaged, it's important to accelerate the time it takes to have them up and running. Specific steps need to be completed in a timely manner. While some steps in the process vary by department or role, other steps such as new hire paperwork, drug screens, and education or employment verification apply to everyone.
Designed to help teams manage projects like employee onboarding remotely, Milestones PM+ is a cross-industry, project and process management tool for Salesforce. Customizable and a 100% native, Milestones PM+ and its template engine can be used to create a Project in Salesforce to ensure the successful onboarding of your new hire.
Create a Project Template in Milestones PM+ to guide new hires through onboarding steps.
A great way to keep remote onboarding on track is by adding Resource and Duration Columns to the Gantt chart. Other helpful tools are Drag & Drop, Manage Project Plan and Printable Gantt features, all included in the Milestones PM+ Premium Edition.
When creating your project templates, you can use Milestones to group Tasks together based on their deadline, as well as create any necessary predecessor/successor dependencies.
A plan can include paperwork that needs to be completed before the new hire's start date because the offer is contingent on a background check or education verification. Then on the first day identification verification and system access will need to be completed. Training Plans may also include training expectations and resources with defined completion dates for training milestones.
By using templates to automatically create new projects with all of the necessary milestones and tasks, you can ensure consistency in your onboarding process. You can also utilize different templates based on the new hire's role or function.
In addition to Milestones PM+, Passage Technology also uses HelloSign for Salesforce to make remote onboarding easier. HelloSign helps you create, send, track, eSign, and save contracts and agreements. Learn more about Passage Technology's Milestones PM+ on our website or contact us.
Source: 4 Tips on How Employers Can Adjust to the 'New Norm' of Virtual Onboarding, HR Daily Advisor