Passage Technology News and Updates – 2020 Spring Edition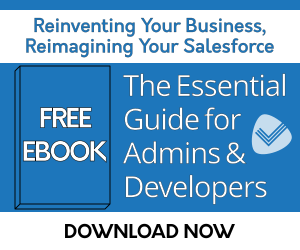 Learn what's new at Passage Technology including the latest updates from Prioritization Helper, Data Analysis Helper, and the Helper Suite.
Letter from Passage Technology's Leadership
First, we want you to know that we are here for you. Many of you have been asking about support and our business operations right now. We are fully staffed and ready to respond to your special needs that may arise during the COVID-19 crisis.
At Passage Technology, we have worked 100% remotely since we founded the company, and we understand this is a new way of working for many of you. We're here to share what we have learned and help you in this new way of working.
Second, we invite you to read How to Work Together When You're Not Together. This article provides information about resources and apps that can help, as well as details about our special COVID-19 discounts.
Finally, in this first issue of our newsletter, we are sharing stories about new developments at Passage Technology.
Sincerely,
Jerry Reid and Brent Gossett
Co-Founders & Executive Directors
---
Working Remotely?

Read the article: How to Work Together When You're Not Together
---
Meet Prioritization Helper
You've probably noticed a ton of polls, surveys, and voting apps for Salesforce® on the AppExchange. The format of these solutions is typically one question/statement, multiple options, and one response, however, how do you ensure you can trust the data received? At Passage Technology, we saw that this format had its limitations, so we dived in and came up with a solution that makes surveys, voting, and polls more robust and without bias.

For example, letting participants evaluate how they're influenced (i.e., ratings, cost, etc.) by all the options and then comparing the multiple options to each other like this:
Option 1 vs Option 2
Option 1 vs Option 3
Option 2 vs Option 3, etc.
Prioritization Helper takes decision-making to the next level to provide you with more accurate results and minimizes bias.
Creating Reports in Salesforce can be a Hassle
We totally get it. That's why we kicked off 2020 by making Data Analysis Helper easier to use. When you download Data Analysis Helper free on the AppExchange, add-ons like analytics packs and other solutions no longer need to be installed separately. Just one click and you're all set.
Data Analysis Helper provides an in-depth look at how sales reps work including cases, tasks, events, and account trends. This means you can save time and get the sales data you need at-a-glance.
You can customize what you want to analyze and how you want to analyze it. To speed up decision making, each analytics pack includes dashboards that provide quick views of the updates for your team.
Sales Performance Intelligence - Get insights, charts, and notifications at the organizational and representative levels in Salesforce for things like Neglected Client Information, Average Close Time of Sales and Sales Win Percentage.
Territory Segmentation Intelligence

- All the info you need for territory insights, charts, and notifications for territories and segments in Salesforce® for Total Amount on Won/Lost Sales, Sales Win Percentage, Time Spent Selling, and more.
Sweeter Suite of Admin Friendly Solutions
Helper Suite originally launched with Rollup Helper, Lookup Helper, and Storage Helper neatly packaged in a discounted bundle. We added Prioritization Helper to the Suite to sweeten the deal.
The beauty of the Helper Suite is that since there is no coding required, it simplifies and accelerates everything. This gives sales operations, Salesforce admins/power users, business analysts, and developers more freedom to focus on your organization's goals.
Featured Customer Story

Want to see your company's success story in the spotlight? Just let us know.
---
Passage Technology's Awesome Admin Tip of the Month
"Success.Salesforce.com is a very valuable resource. Oftentimes if I don't know how to achieve something, someone has already asked about it on the forums or it's easy to find documentation on the topic." -Shawn Hepker, Passage Technology Service Owner