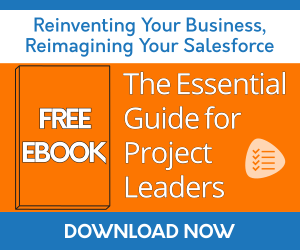 Learn more about how Passage Technology is supporting Pledge 1%.
Startups and companies from the Pledge 1% movement join forces to inspire generosity and gratitude to combat the devastating effects of COVID-19
LAKE FOREST, IL – July 21, 2020 – As a Pledge 1% member, Passage Technology has committed to leveraging our assets to have an impact. Passage Technology is proud to support Pledge 1% through product donations to the nonprofit community. Now – more than ever – our 1% matters, and we are excited to announce that we are joining 10,000+ Pledge 1% members around the world in rallying our teams and partners to give back.
A recent survey of nonprofits from The Voice of Charities Facing COVID-19 Worldwide reported that they have seen contributions dropping by 67.9 percent as a result of COVID-19. "This means our support is especially important right now," said Jerome Reid Co-Founder & Executive Director at Passage Technology.
"We are constantly inspired by the creativity and generosity of our members," says Pledge 1% Chief Executive Amy Lesnick. "As a global community, our member companies are coming together to share ideas, tackle common challenges, amplify each other's efforts, and to encourage their teams and partner ecosystems to do whatever they can to help in this immense time of need. This level of collaboration has the potential to drive significant social impact, unlocking millions in funding, product donations, and talent to support frontline workers and to address increasingly critical issues around food insecurity, mental health, small business viability, and education."
"As part of our collaboration with Pledge 1%, we've been able to help our customers impacted by COVID quickly pivot with our apps for Salesforce that make working remotely easier, while helping customers who are in the reopening stage manage that process," said Reid.
Passage Technology's project management app Milestones PM+ keeps remote teams on the same page and their app Prioritization Helper makes it easier for groups to reach a consensus, or prioritize objectives in order of importance while understanding how a decision was made.
This pandemic is affecting every person on Earth. Only together, will we heal and recover. We encourage you to join us and other members of the business community in giving whatever you can to help. Together, we are a force for good.
About Pledge 1%
Pledge 1% is a global movement that inspires, educates, and empowers every entrepreneur, company, and employee to be a force for good. Over 10,000 members in 100 countries have used Pledge 1%'s flexible framework to ignite half a billion dollars in new philanthropy. To learn more about Pledge 1% and to take the pledge visit www.pledge1percent.org.
About Passage Technology
Passage Technology is a trusted provider of native Salesforce apps and development services. A Salesforce Consulting and AppExchange Partner, its apps frequently appear in the Top 24 apps on the AppExchange. Since 2008, Passage Technology has empowered 30,000+ customers with administration and project management tools, and custom developed solutions. Passage Technology is an Inc. 5000 company that ranked 25th on the 2018 Best Places to Work in Chicago by Crain's Chicago Business. Headquartered in Lake Forest, Illinois, Passage Technology has a 100% work-from-home workforce, and its employees are located nationwide. Passage Technology's customers range from small companies to Global 500 companies in all industries and markets.
For more information, go to passagetech.com, like us on facebook, or follow us on Twitter @passagetech.