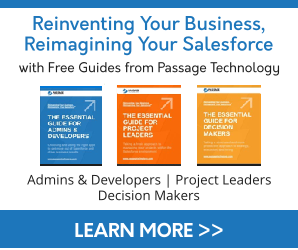 Successful Salesforce Optimization Starts With Discovery and Planning
We understand that no matter how complex your Salesforce® optimization project is, a successful initiative starts with discovery. What kind of a business outcome are you looking to achieve? Is your goal to increase sales, reduce costs, improve profitability, or are your business outcomes more qualitative? To learn more about planning, read our blog post:
Struggling with Salesforce Data and Org Migration or App Integration?
Making the Impossible, Possible
Have you been told something you want to achieve in Salesforce is impossible? You're not alone. Check out these stories to see how the impossible becomes possible. Read our latest blog post: Achieving the Impossible in Salesforce: 3 Stories of Overcoming Obstacles.
---
Choosing the Best

Salesforce

Tools
Your goal is to get the most out of Salesforce, right? But choosing the right tool for your needs can be challenging. Plus, add-ons like CPQ, Field Service, Pardot, Quip, and maps, can be a hassle to set up. When getting started, ask:
Is the setup being done properly?

This can be confusing for more complex requirements.

Is access enabled correctly without sacrificing security?

This can be frustrating for enforcing intricate user permissions.

Are we taking advantage of the Salesforce platform? Do we need:

Low inventory notifications

Large order alerts

Approval reminders

Response time reports

Real-time tracking dashboards
See how you can make the most of your investment — from initial setup and customizations to automation and analytics.
---
How Our Customers Are Leveraging Customization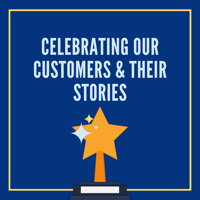 Development Services Implements Community Cloud for Rockpool Investments
Uniti Fiber Leverages Apps & Development Services for Expansion
Public Transportation Agency With 9 Million Riders Streamlines Projects
---
Data & Analytics Solutions
Visualforce Pages Can Transform Your Salesforce Data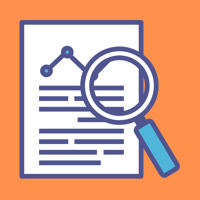 When you're dealing with decentralized data and disorganized reports, choosing the right Salesforce solution to manage all this information can be a daunting task. Sometimes a solution like Tableau or Einstein will work best for your analytics needs, but other times a custom solution is needed.
For example, whether it's in Salesforce or Excel, data in multiple locations needs to be refined, then accurate across the board and maintained. We can create custom Visualforce pages — command centers for employees or analytics components — that allow you to see your information in a coherent manner.
The first step is to clean up data, improve the quality, then make sure it stays in sync via automation or notification. Reach out to us to learn which analytics tools you should be building with and let us save you time, money, and sanity.
---
Our Process
What can you expect when you work with us? Download to see our process.
---
What's Your Project Vision? Get a Free Consultation!
Since 2008, our apps and development services have been trusted by Admins and developers for building solutions on the Salesforce platform. Whether you're planning a Salesforce data migration, enhancement, or back office app integration project, we'll deliver on your vision. It starts with a free 60-minute consultation with our certified development team to talk about your project vision.