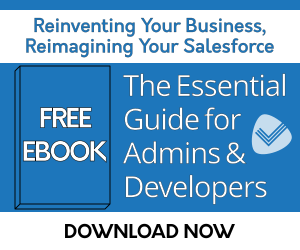 This issue features the latest company news along with Lookup Helper and Milestones PM+ updates.
Putting Our Customers Front & Center

At Passage Technology, we put our customers at the center of everything we do. One way we're doing this is by making it easy to choose the support style you prefer. On our new support page, you can choose from email/logging a support case, reading Knowledge Articles, or having a live chat, to reaching out to the Trailblazer community for each of our apps.
"Our support staff are all dedicated team members, and are not outsourced, which allows us to provide faster turnaround times and communication," explains Passage Technology's Operations Manager, Jacob Blair. Go to Support to check it out.
We're Amazed by the Creative Ways Customers Use Our Apps

Sometimes the best way to find out what our apps can do is to hear from those who use them everyday — customers like you. To see how others are using our apps to deepen their data insights and take their projects to the next level, read our recent article: Three Customers Share Their Success Stories.
We Want to Hear From You
Your feedback and reviews are important to us as we continue to add more features, usability improvements, and functionality to our apps! Visit us on the AppExchange to leave a review for Rollup Helper, Milestones PM+, Lookup Helper, or Storage Helper.
---
73% of Retailers Increasing Investments in Technology
Recent survey findings from Gartner show that businesses are relying on technology now more than ever. "They (retailers) are using software applications for faster checkouts, intelligent stock keeping, higher sales, and enhanced customer satisfaction," the Gartner survey explains. Read more: Apps Help Fill Salesforce Gaps for E-commerce Businesses.
Know an Admin Who's Just Getting Started in Their Career?
The size of the Salesforce ecosystem can make it daunting to get your feet wet, let alone dive right in. That's why we put together a list of resources to help them get started — from training to landing a job. Read more: How to Kickstart Your Salesforce Admin Career.
---
App News & Updates
Check it Out! Milestones PM+ Project Search & Project Sorting Features
Along with formatting updates, recent Milestones PM+ enhancements feature new Summary Page Filters called "Search Projects" and "Sort Order." Now you can search for any project keywords, and only projects with that text in the name will show up on the summary page. You can also sort the projects by any field on the project Object, including custom fields. Check out the complete list of updates v14.1.
Milestones PM+ Use Cases
Red Flags and Project Health in Salesforce
Equipment Inspection Checklist in Salesforce (preventative maintenance)
100% Salesforce-native and easily customizable, Milestones PM+ is a free AppExchange app for all Salesforce clouds (Professional and up) with complete org access to all customers. Instant 360-degree visibility to programs, projects, milestones, tasks, time, risks and issues, and resources provides better project management right in your CRM.
---
Lookup Helper Goes Next Level With New Child Filters
Now users have the ability to add child filters to Lookup Helper Settings and apply additional matching criteria to the child Object. This helps narrow down the amount of matching children, giving users more control. While creating or editing a setting, users can either create a new child filter, or assign a previously created child filter. For a complete list of updates, check out Lookup Helper Release Notes v10.3.
The image below shows how you can get started by selecting Add a Child Filter.
You can Define Additional Matching Criteria, and then select the Submit button to confirm your filter criteria.
The following example shows how you can add an additional filter criteria, and can Change the Filter Logic to 1 AND (2 OR 3).
Note: See the Child Filter instructions in the Lookup Helper Admin Guide for details.
Lookup Helper gives you better visibility and insights to your Salesforce data by automatically relating records. For standard and custom objects, it allows you to organize your data by geographic location, time-frame, industry, or any other data category.
---
Featured Customer Success Story

Tell Us Your Story
We want to hear from you!
See how our customers are using our apps to save time and money while empowering their users to do more with Salesforce. Visit our Customer Success page.
---
What's Your Project Vision?
Let our Development Services Team Help You Create New Success for Your Business. Get a Free Consultation!
Since 2008, our apps and development services have been trusted by Admins and developers for building solutions on the Salesforce platform. Whether you're planning a Salesforce data migration, enhancement, or back office app integration project, we'll deliver on your vision. It starts with a free 30-minute consultation with our development team to talk about your project vision.
---
Ask PT About Using Automation to Assign Leads to Accounts in Salesforce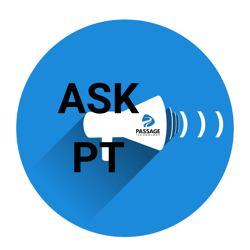 Dear PT,
---
Get Essential Guidance for Business Transformation – Free!
For businesses using Salesforce, the competitive landscape is always evolving. Learn How to Take Your Business to the Next Level with our downloadable guides. These exclusive, free guides offer invaluable insights and can help you on your journey to business transformation and continuous improvement.