Customer Onboarding with Reusable Project Templates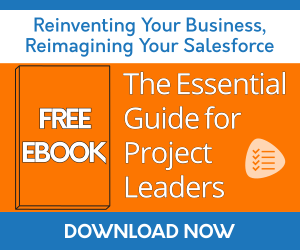 Problem:
When onboarding new customers, there are often several repetitive yet highly important tasks that have to be completed in order to ensure customer satisfaction. These steps may include:
Resource management - identifying the skills, resource types, and availability of the people that you have to assign to the project. These may be team members from different teams so you may have to get other resource managers in your company involved. Starting a project knowing that resources will be available will ensure customer satisfaction through an on-time project delivery.
Lock In Scope - whether it's a SOW, project charter, or any other type of contract or specification for the project with stakeholder(s), you need to ensure that the end customer will have most (if not all) of their key requirements identified and goals met. Typically, the project sponsor and project manager on the project will need to have a mutual understanding of success. Locking in scope will benefit both parties by ensuring that in the end, both parties will get what they want. The project sponsor has to think through what they believe must be done to be successful and meet the project objectives and the key resources and project manager on the project must feel confident that they can address the scope within the timeline, budget, and quality expectations that are known.
Approve budget - whether your project is making use of external vendors or an in house labor pool, do you have a firm grasp of what the total cost of the project will be including all labor, purchases/rentals, and estimates of total effort? If so, has a purchase order been approved or payments made? You do not want to start a project where the expected budget is already going to exceed what the customer has the budget to pay for. While this may be acceptable in a more agile environment as multiple iterations are expected, expectations must at least be set as to what the budget should be set to given the scope to be delivered during the scope of your project.
Kickoff Meeting - do you have a meeting planned that will start the project where all stakeholders meet together to review, finalize, and sign-off on all the work to be done. This ensures that you have 360 degree alignment on all aspects of the project before its too late.
Solution:
Create projects automatically in Salesforce using Milestones PM+ and its template engine.
Programs
Use Programs for different products or services to see the overall health of the Projects related to each. Create Projects under Programs that address all of the goals that you need to achieve.
For example, if a customer has multiple divisions or locations that need to be onboarded, create separate Projects for each and a Program for the customer Account.
Projects
Create Projects automatically from an Opportunity when it's marked Closed Won or reaches a certain status that is relevant to your business. This can be done on any standard or custom object.
For example, one customer had multiple business units each delivering different types of product implementations. Each account in Salesforce had one or multiple profiles (custom objects) underneath. Each profile would be completed or updated throughout the lifecycle of the customer as a form of "saving" the latest configuration to be "deployed" or "supported." This custom object data was then used to kickoff a project from a template that was unique to each business unit that was responsible for the work for each account profile.
Milestones
Use Milestones to group Tasks together based on when they need to be completed or create any necessary dependencies.
For example, documents or drawings that require signatures or invoices that need to be paid before the next phase of onboarding can begin. On a lot of projects that we've seen, customers need to email important information from one resource group to the other to continue the flow of work.
Tasks
Create Tasks for all of the items that need to be completed in order to successfully onboard your new customer and assign them to relevant personnel.
Salesforce Task/Event Sync - Premium Edition Feature. Sync your Project Task to a Salesforce Task or Event so that your users can see all of the activities they have due on their Salesforce Calendar, keeping them organized and productive. You can take this a step further if you are using Salesforce Outlook or Gmail sync so that their Project Tasks will be available on their Outlook or Gmail calendars as well.
Resources
Use Resources with Milestones PM+ Premium Edition to assign users and Contacts/non-users to Project Tasks. Any Resource can be put into your CRM (such as Leads, Contacts, users, user groups, or actual assets such as a meeting room, projector, etc) and utilized with Projects and other objects. Learn more about Milestones PM+ Resource Management.
Risks
Keep track of potential issues that could occur for this project and any contingency plans that need to be in place if the risk is highly probable or highly impactful. Implement a risk management assessment and mitigation tracking processes for one or all of your important projects.
Issues
Log any issues that arise to increase visibility into trends where customer onboarding may be going wrong or where future risks need to be mitigated before projects start.
Gantt Chart
Milestones PM+ Free Edition. Increase visibility for teams to view the overall health of a Program or Project and keep to deadlines. Ensure that you have a schedule management process running for all of your projects.
Milestones PM+ Premium Edition. Use the Printable Gantt feature to keep key stakeholders and upper management aware of how the onboarding is going.
Templates
Use templates to automatically create new projects with all of the necessary Milestones and Tasks. Use different templates for each type of:
Opportunity
Product Purchased
Service Purchased
Learn how to create templates from our Admin Guide.