Get Answers to Your Frequently Asked Questions About Our Apps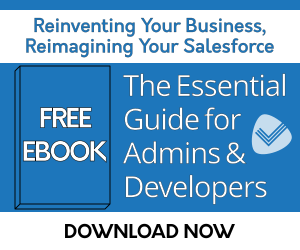 We want to provide you with the information you need to achieve your goals.
Top Questions for Passage Technology's Apps
Rollup Helper
Can you roll-up information from a child Rollup Summary field to the Parent Account?
Yes! Unlike Rollup Summary Fields in Salesforce®, Rollup Helper is able to perform Hierarchy rollups. Read more FAQs about Rollup Helper.
Milestones PM+
How well does Milestones PM+ integrate with Salesforce?
Milestones PM+ is 100% native to Salesforce, you can integrate any Salesforce object (standard or custom) with our app. For example, if you want to create a project from an opportunity, you can do this in Milestones PM+. Read more Milestones PM+ FAQs.
Lookup Helper
How often does Lookup Helper run?
The application processes via manual batch, scheduled batch, or in real-time. The more records you have, the longer a batch run will take. Lookup Helper settings can be scheduled to run as often as every hour, but please keep in mind the processing time when creating a schedule. Schedules should not be more frequent than the processing time for the batch. Read more Lookup Helper FAQs.
Data Analysis Helper
Will Data Analysis Helper process historical records in my organization?
Yes! In addition to real-time updates, Data Analysis Helper has built-in batch processes that can be run when you first configure the analytic pack. Read more Data Analysis Helper FAQs.
Storage Helper
How can I configure Storage Helper to run automatically?
Storage Helper can be configured to automatically run in one of the two following modes:
Automatically run all Storage Recycle Jobs after the standard Salesforce Export Service has completed.
Automatically run all active Storage Recycle Jobs on a defined schedule.
To change your run mode, click the gear icon on the Storage Recycle Jobs tab and click the Change Run Mode button on the popup. In the dropdown, select your preferred run mode. If you select the defined schedule option, you will be prompted to enter your schedule criteria. Read more

Storage Helper FAQs

.
Prioritization Helper
What is Prioritization Helper?
Prioritization Helper is a Salesforce decision-making app that uses mathematical frameworks to decide the most rational result. Prioritization Helper enables users (internal and external) to reach group or individual decisions that minimizes bias and saves results for future review. It's 100% Salesforce native and built on the Lightning Framework. Read more Prioritization Helper FAQs.
Helper Suite
Why should I purchase the Helper Suite bundle instead of all four apps individually?
You get a discount for buying the Helper Suite as a bundle, on top of any other discounts you may receive (such as non-profit discount or multi-year discounts). The Helper Suite is a collection of four apps that every admin should have, regardless of industry or org type. It includes the premium editions of Rollup Helper, Lookup Helper, Storage Helper, and Prioritization Helper. Read more Helper Suite FAQs.
Data and Security
What security do I have with Passage Technology apps?
Because all of our apps are 100% native, we utilize the servers and security from Salesforce. We do not have servers of our own, nor do we store or transmit any customer data. This is great for you as Salesforce has renowned security, following best practices in the industry. Read more Data and Security FAQs.