Passage Technology News and Updates – 2021 Fall Edition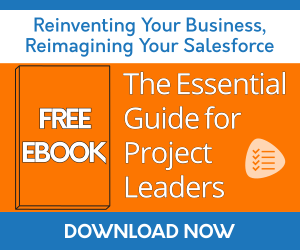 This issue features stories on how you can do more with Passage Technology's Apps and Salesforce.
DREAMFORCE 2021
Passage Technology was thrilled to be a sponsor and host a Dreamforce 2021 session. Dreamforce featured so many inspiring stories and presentations, and we were proud to be a part of it. We know there was a lot to take in, so we're providing a link to our session, #LowCodeLove: Defeat Rollup Limitations with Clicks not Code, in case you missed it.
#LowCodeLove: Defeat Rollup Limitations with Clicks not Code
Did you know that when you use Rollup Helper, you don't need a master-detail relationship or Apex, Process Builder, or Flows? Plus the results are flexible—use them in workflow rules, validation rules, or formula fields. Watch our Dreamforce session to see how.
---
We wanted to share this interesting stat with you: A recent Harvard Business Review study reports 62% of customers think having knowledgeable employees is the third most important aspect needed for a company to provide good customer service.
At Passage Technology, our goal is to put the customer at the center of everything we do. And that's why we have developed our Knowledge Base, so you can find the information that you need, when you need it. Get the full details here. Finally, be sure to check out our new Resource Library, which includes guides, data sheets, and demos.
Hope your fall is full of pumpkin spice and everything nice!
Helping Admins & Developers Get More Out of Salesforce
When you invest in Salesforce; you are investing in setting up your company in its one-of-a-kind and premier ecosystem. However, companies can no longer just deploy it, turn it on, and go. You need to develop a roadmap of what you need out the gate for initial setup vs. what can wait for future years. Read the full article.
Keeping Projects on Track in a Hybrid Work Environment
Now more than ever, our work lives are full of shifts and changes. Many companies are transitioning to hybrid work, where employees work two to three days a week remotely and the other days on-site. See how you can achieve project management excellence within the Salesforce Platform. Read the full article.
---
App News & Updates
New! Prioritize Tasks within other Apps or Packages
Now you can use Prioritization Helper components to help you prioritize tasks within other apps or packages in your org.
Work.com component: Easily prioritize tasks inside of your Workspace Command Center package. Tasks can be edited on the spot and are responsive to location changes via the Workplace Command Center's location dropdown.
Milestones PM+ component: You can prioritize your Project Tasks inside of our project management app, Milestones PM+ (free or paid). Project Tasks can be edited without leaving the tab and filtered to a single project's tasks by placing the component on a Project's record page.
Note: These components are provided with no additional charge, however, Prioritization Helper will need to be installed for these components to work. The image below shows the prioritization field configuration interface from the base Prioritization Helper package.

100% Salesforce native and easily customizable, Milestones PM+ is a free AppExchange app for all Salesforce clouds (Professional and up) with complete org access to qualified customers. Instant 360-degree visibility to programs, projects, milestones, tasks, time, risks and issues, and resources provides better project management right in your CRM.
When it comes to decision making, obstacles can get in the way of rational reasoning. Prioritization Helper is a tool to help enable your critical business decisions. Prioritization Helper empowers teams to reach a consensus, or prioritize their objectives in order of importance while understanding how a decision was made.
---
Milestones PM+ Shout Out
Featured Customer Story

---
Check Out the Latest Addition to Our Use Case Library!
You're sending out Net Promoter Score (NPS) surveys to your customers, and their responses are recorded on the Contact, but you want to get a high-level view of how many Promoters and Detractors are recorded for each Account.
Have a use case you'd like to submit?
---
Passage Technology's Awesome Admin Tip of the Month
---
How We're Paying it Forward
Passage Technology is proud to support Pledge 1%. One of the ways we are supporting Pledge 1% is through product donations to the nonprofit community. Pledge 1% makes it easy for companies to donate 1% of their staff time, product, profit, and/or equity to a charity that they choose. Learn how you can be a driver of this movement that helps companies stand at the forefront of economic and social change at Pledge 1% and our Pledge 1% Commitment.