Passage Technology News and Updates - Spring Edition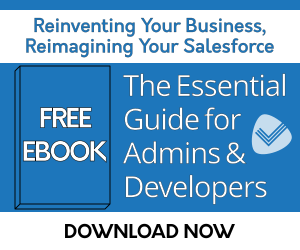 This issue features stories on how you can do more with Passage Technology's Apps and Salesforce.
Introducing our NEW LOOK
Have you visited our website lately? Things look a little different on www.passagetechnology.com. We've updated the website design and UX to present featured app menus along with pathways for admins, sales and service, and productivity. You'll also find Covid-19 resources and our latest customer stories. Check it out today!
---
Tidying up Your Salesforce Data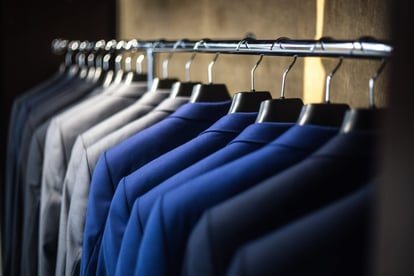 Wow. Salesforce estimates that as much as 20% of CRM data worldwide is stale, redundant or not needed.
All this unneeded data can cause performance issues in your CRM. Unfortunately, most companies that use Salesforce don't have a data retention procedure to manage data storage in Salesforce. To learn how you can save money on storage costs, read the full article.
Do you face challenges with building and running reports in Salesforce or duplicate records?
Our latest blog features a list of 7 common problems Salesforce Admins experience with data and tips on how Passage Technology's Helper Suite apps—Rollup Helper, Lookup Helper, Prioritization Helper, and Storage Helper—can help to overcome them. Read the full article.
---
App News & Updates
Rollup Helper Functionality Updates
Now you can select rollups and group them from the all rollups page, as well as search for rollups in the group configuration. Following is a list of additional functionality enhancements, and you can also check out the release notes v16.5 and v16.3 for more details.
Added an ability to convert DLRS settings to Rollup settings. Also added the ability to automatically deactivate active DLRS settings upon rollup save, as well as a health check that indicates if there are active DLRS settings in the org
Added a 'Share' button for rollups, accessible from the action menu drop down on the all settings page. This button provides a link to the rollup, so it can be shared and saved
New custom setting: "Usage % of Row Limits" controls how many query rows are obtained for child records when processing rollups

What does it do? It helps prevent an issue with query row governor limits being reached when exception records need to be logged, and the max amount of query rows are already consumed

Added the ability to:

Create a new filter when cloning a rollup
Prevent appending values for TXT rollups if overwrite is disabled
Include commas in filter criteria
About Rollup Helper
With Rollup Helper, you can super-charge your org with capabilities that normally require extensive coding. Rollup Helper overcomes common Salesforce rollup limitations like needing a Master-Detail relationship or the inability to include cross-object formula fields in rollup summary filters. Use Rollup Helper to build mission critical reports and trigger intelligent data-driven workflows.
Data Analysis Helper's Latest Release
Data Analysis Helper latest release added new functionality to the Premium Edition. Now "Projected Sales Amounts" can be shown when viewing a performance record for the current period:
For sales representatives or organization as a whole in Sales Performance Intelligence
For territories and business segments in Territory & Segmentation Intelligence
For individual accounts in Account Performance Intelligence
The image below shows an example of Projected Sales Amounts for a sales representative.
You can also calculate and track "Sales Rep Commissions" within Salesforce when using the Sales Performance Intelligence analytic pack as shown in the image below.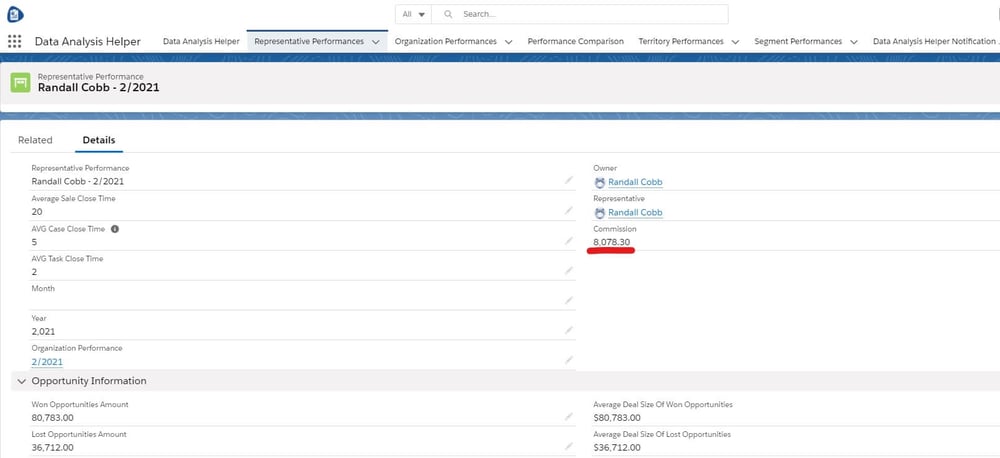 About Data Analysis Helper
Data Analysis Helper converts data into actionable insights and alerts at-a-glance for individuals, teams, and executive leadership—without admin or IT help. Salesforce® end-users can explore calculations on key metrics with pre-built dashboards, chart comparisons, leaderboards, and personalized activity notifications.
New Milestones PM+ Features
Milestones PM+ has a new custom setting, Default Folder For Imports, which allows users to set up a document folder or file library for the Import Template page. Additional new features include:
Show Actuals On Gantt Chart, a new custom setting that displays columns for Actual Start/End date fields on the charts
"Percent Complete" Milestone formula field that calculates average percentage of child Tasks completion
See the complete listing of performance and usability improvements in the release notes v10.12 and v10.13.
About Milestones PM+
100% Salesforce native and easily customizable, Milestones PM+ is a free AppExchange app for all Salesforce clouds (Professional and up) with complete org access for unlimited users. Instant 360-degree visibility to projects, tasks, programs, milestones, time, risks and issues, and resources provides better project management right in your CRM.
---
New! Use Case Libraries
Data Analysis Use Case Library
The Data Analysis Use Case Library includes 11 new use cases, including ones for the new features introduced in this issue. Data Analysis Use Case Library.
Helper Suite Use Case Library
Better together! Check out the new Helper Suite Use Case Library for ideas on how you can use multiple apps together.
Having an issue with Duplicate Records?
Here's a new Lookup Helper use case that can help. When a user manually enters the information for a contact and searches Salesforce for the appropriate account, it adds extra steps and increases the chance that duplicate records will be created...Learn more.
---
Meet Our Favorite Trailblazer
| | |
| --- | --- |
| | In an interview on Medium, Welltok Senior Salesforce Admin Claudine Warren shared how Rollup Helper simplifies counting and pulling values from child objects and aggregating them onto the parent level—all without writing code. Check out the Salesforce AppExchange blog Our Favorite Trailblazers: Claudine Warren. |
---
Featured Customer Story

See how CFO Cloud Consulting is using Rollup Helper to manage billing data and generate revenue for clients.

Read the story

.
Want to see your company's success story in the spotlight? Just let us know.
---
Passage Technology's Awesome Admin Tip of the Month
Did you know that you can use formula fields to display data from a related record on the current record? This will eliminate the need to click back and forth between records, and it will also keep you from having to enter the data twice.
-David Hill, Passage Technology
---
How We're Paying it Forward
Passage Technology is proud to support Pledge 1%. One of the ways we are supporting Pledge 1% is through product donations to the nonprofit community. Pledge 1% makes it easy for companies to donate 1% of their staff time, product, profit, and/or equity to a charity that they choose. Learn how you can be a driver of this movement that helps companies stand at the forefront of economic and social change at Pledge 1% and our Pledge 1% Commitment.