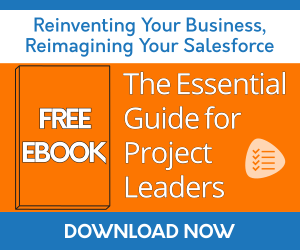 When there's a big project on the line, there's the chance that it will either fall apart, take longer, or cost more if it's not managed properly.
The heroes that save the day are our project managers, who keep projects on track and running smoothly. International Project Management Day recognizes the significant contributions of project managers everywhere.
"International Project Management Day first came about in 2004, spearheaded by Laverne Johnson and Lori Milhaven in conjunction with the men and women of the IIL (International Institute of Learning) team. They knew the hard work that project managers do, and how much they add to a project coming off efficiently and on time, with all the p's and q's crossed," the Days of the Year website explains.
Giving project managers the tools they need can make their job much easier. A Gartner Software Market Insights report on project management found that 53% of survey respondents purchased project management software in order to increase productivity and improve business efficiency. As we recognize project managers, something to keep in mind is the importance that project management software can play in helping companies achieve their goals.
In honor of International Project Management Day, we have curated content and resources just for them.
Did you know that one in six IT projects have a cost overrun of 200%? Since project management touches almost every aspect of how organizations achieve their goals, it can have a big impact on costs.
There are many factors that contribute to setting up your project for success, like promoting teamwork, being flexible, and putting the customer at the center. Using project management software tools can help you stay organized while maximizing resources and collaboration at each stage of the project—and a project management solution that works with your CRM can help.
No matter how complex your Salesforce optimization project is, it's crucial to understand what you need for a successful initiative first. What kind of a business outcome are you looking to achieve? Once you begin analyzing and planning your project, you'll gain a better understanding of the project plan and milestones.
Additional Resources & Guides for Project Management Success
Infographic: Driving Success in Project Management – Drive Meaningful Business Transformation and Achieve Your Organization's Key Goals
The Essential Guide for Project Leaders – Execute Efficient Project Planning within the Salesforce Environment
Customer Stories
Public Transportation Agency With 9 Million Riders Streamlines Projects
Uniti Fiber Leverages Apps & Development Services for Expansion
Popular Use Cases
Risks and Issues in Project Management
How-to Guide: Easily Customize Salesforce Mobile App Menu Navigation
Red Flags and Project Health in Salesforce
Ask PT Posts
Ask PT About Project Management for Product Launches in Salesforce
Ask PT About Managing Repeatable Projects in Salesforce
100% Salesforce-native and free to download on the AppExchange, Milestones PM+ works with all Salesforce clouds (Professional and up) for any industry.